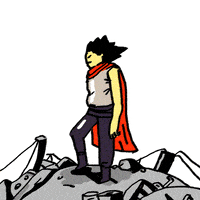 Manifesto
Giving critical feedback or having difficult conversations
Assessing whether a product is ready for launch
Designing and executing a realistic roadmap
Setting good goals with accountability
Building viable new products
Managing a team during "war time" versus "peace time"
Defining quality
Determining who to hire
Understanding people's skills, strengths, and growth trajectories
Helping people reach a common goal
Listening and learning about people's aspirations and frustrations.
Mentoring and advising, generally in the form of providing frameworks rather than here's-what-you-should-be-doing's (which is a whole topic for another time).
Designing better and more efficient ways for people to communicate, work, or learn.
Context-switching often in your day-to-day.
Playing a key role in the flow of communication (writing, sharing, meeting, presenting).
Owning the outcome of the team's successes and failures, even if you won't make all the decisions yourself.
note : not mine and nor I wanted to take credit on this points. I took this note awhile ago and unfortunately didn't put the source link.